Cardiff, Wales, UK, CF24 – 1DL.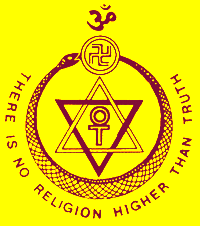 Timeline of British India
The Theosophical Society
in the Context of History
1600 The East India Company (EIC) is formed,
1615 The company acquires it's first territory in Bombay.
1748 Anglo-French War In India.
1757 War of Plassey.
1792 The EIC defeats the Marathas and Tippu Sultan of Mysore.
1815 Ceylon is occupied by the British, who ferry Tamil workers from India
1816 Nepal becomes a British protectorate
1849 Britain annexes the Sikh kingdom of Punjab
1853 H P Blavatsky attempts but fails to enter Tibet    
1856-57 H P Blavatsky travels thought India, Kashmir, Ladakh, parts of Tibet, Burma
1857 Mutiny of the Indian Army at Barrackpore. 
The Rebellion becomes a War of Independence.
1858 Bahadur Shah Zafar, The Last Mogul, is proclaimed as Emperor. 
The Mutiny is Crushed and the Last Mogul Emperor is deposed. 
End of the East India Company's rule in India. 
1862 Bahadur Shah Zafar dies and this ends Mogul dynasty.  British Crown takes over India, beginning of the Raj.
1868 H P Blavatsky goes to India and Tibet with her Master
1869 Mahatma Gandhi born in Porbandar, Gujarat (Oct 2)
1872 Bombay-Delhi Railway is completed.
1877 Queen Victoria becomes the Empress of India.
1878-1880 Second Anglo-Afghan War.
1879 Colonel Olcott and H P Blavatsky arrive in India
1879- H P Blavatsky launches her first magazine, The Theosophist, in October, which resulted in rapid growth of Theosophical work in India, 1879-83.
1880 - Blavatsky and Olcott the two founders of the Theosophical Society toured Sri Lanka on behalf of Buddhism
1881  Blavatsky and Olcott convert themselves to Buddhism
1882 - The headquarters of the Society moves to its present site in Adyar, Madras. H P Blavatsky makes various tours of India between her arrival in 1879 and her visit to Europe in 1884.
1884 H P Blavatsky leaves India and does not return
1884/5  Pandjeh Crisis Triggered by Russian occupation of the Pandjeh, a disputed territory in eastern Afghanistan.  British opposition came close to bringing Russia and Britain to war. Resolved by Russia agreeing to Britain's demand to not extend occupation beyond the Oxus.
1885 Indian National Congress is formed. A O. Hume is a founder member but had left the Theosophical Society in 1882.
1897 Queen Victoria's Diamond Jubilee.
1901 North West Frontier Province created to settle border dispute with Afganistan
1904 British troops occupy Tibet
1905 Partition of Bengal by Viceroy Lord Curzon provokes unrest and is revoked in 1912. Demands for Indian Home Rule increase at this time.
1906 The All-India Muslim League is founded
1916 The Lucknow Pact unites the Indian National Congress and the All-India Muslim League in their fight for independence from Britain
1917 Indian authorities clamp down on Indian Independence Movement – Interment notices served on Annie Besant, George Arundale and B P Wadia. Lifted by order of British Home Secretary.
1919 Jalianwala Bagh Massacre, Amritsar:- Troops commanded by British Officer kill 379 and wound 1200. This leads to a distancing of Mohandes K Gandhi from Annie Besant and effectively ends Annie Besant's hopes of a British India Commonwealth.
1920 Mahatma Gandhi founds the non-violent liberation movement Satyagraha
Try these links for
more info about Theosophy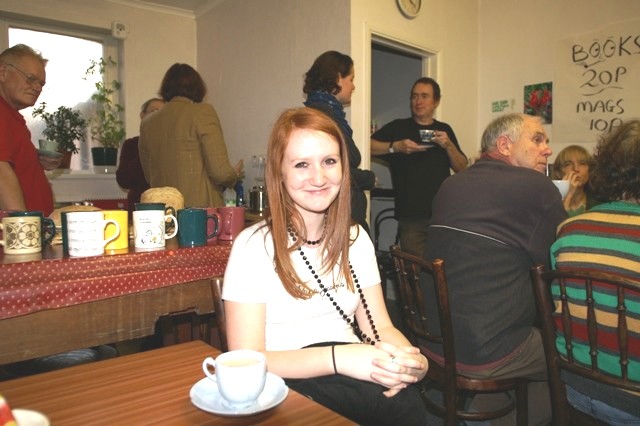 Cardiff Theosophical Society meetings are informal
and there's always a cup of tea afterwards
The Cardiff Theosophical Society Website
The National Wales Theosophy Website
Theosophy Cardiff's Instant Guide to Theosophy
Theosophy Cardiff's Gallery of Great Theosophists
Dave's Streetwise Theosophy Boards
The Theosophy Website that welcomes
If you run a Theosophy Study Group, please
feel free to use any material on this Website
Independent Theosophy Blog
One liners and quick explanations
About aspects of Theosophy
The Voice of the Silence Website
An Independent Theosophical Republic
Links to Free Online Theosophy 
Study Resources; Courses, Writings, 
The main criteria for the inclusion of
links on this site is that they have some
relationship (however tenuous) to Theosophy
and are lightweight, amusing or entertaining.
Topics include Quantum Theory and Socks,
Dick Dastardly and Legendary Blues Singers.
An entertaining introduction to Theosophy
For everyone everywhere, not just in Wales
It's all "water under the bridge" but everything you do
makes an imprint on the Space-Time Continuum.
A selection of articles on Reincarnation
Provided in response to the large number
of enquiries we receive on this subject
The Theosophy Cardiff Nirvana Pages
No Aardvarks were harmed in the
The Spiritual Home of Urban Theosophy
The Earth Base for Evolutionary Theosophy
The Birmingham Annie Besant Lodge
_________________________
The Theosophy Cardiff Guide to
The Theosophy Cardiff Guide to
The Theosophy Cardiff Guide to
The Terraced Maze of Glastonbury Tor
Glastonbury and Joseph of Arimathea
The Grave of King Arthur & Guinevere
Views of Glastonbury High Street
The Theosophy Cardiff Guide to
_____________________
Camberley Surrey England GU15 2LF
Tekels Park to be Sold to a Developer
Concerns are raised about the fate of the wildlife as
The Spiritual Retreat, Tekels Park in Camberley,
Surrey, England is to be sold to a developer
Future of Tekels Park Badgers in Doubt
Magnificent Tekels Park to be Sold to a Developer
Party On! Tekels Park Theosophy
A B C D EFG H IJ KL M N OP QR S T UV WXYZ
Complete Theosophical Glossary in Plain Text Format
1.22MB
___________________________
Classic Introductory Theosophy Text
A Text Book of Theosophy By C W Leadbeater
What Theosophy Is  From the Absolute to Man
The Formation of a Solar System  The Evolution of Life
The Constitution of Man  After Death  Reincarnation
The Purpose of Life  The Planetary Chains
The Result of Theosophical Study
_____________________
An Outline of Theosophy
Charles Webster Leadbeater
Theosophy - What it is   How is it Known?
The Method of Observation   General Principles
The Three Great Truths   Advantage Gained from this Knowledge
The Deity   The Divine Scheme   The Constitution of Man
The True Man   Reincarnation   The Wider Outlook
Death   Man's Past and Future   Cause and Effect
_________________________
Preface to the American Edition    Introduction
Occultism and its Adepts    The Theosophical Society
First Occult Experiences   Teachings of Occult Philosophy
Later Occult Phenomena    Appendix
Try these if you are looking for a
local Theosophy Group or Centre
UK Listing of Theosophical Groups

General pages about Wales, Welsh History
and The History of Theosophy in Wales
Wales is a Principality within the United Kingdom
and has an eastern border with England.
The land area is just over 8,000 square miles.
Snowdon in North Wales is the highest mountain at 3,650 feet.
The coastline is almost 750 miles long.
 The population of Wales as at the 2001 census is 2,946,200.